Carpet

washing
Decades of experience in handmade carpets allow Jansons Carpets to give you expert advice on the level and intensity of cleaning your rug and carpets should go through.
Sometimes older or more fragile carpets cannot withstand the same processes as newer, harder-wearing carpets & rugs, therefore each carpets's cleaning journey is tailored to its specific needs.
Cleaning of hand knotted carpets and rug, for appearance, and the removal of stains, dirt, and allergens is done through several methods. Clean carpets are considered as being more visually pleasing, potentially longer-lasting, and probably healthier than poorly maintained carpets.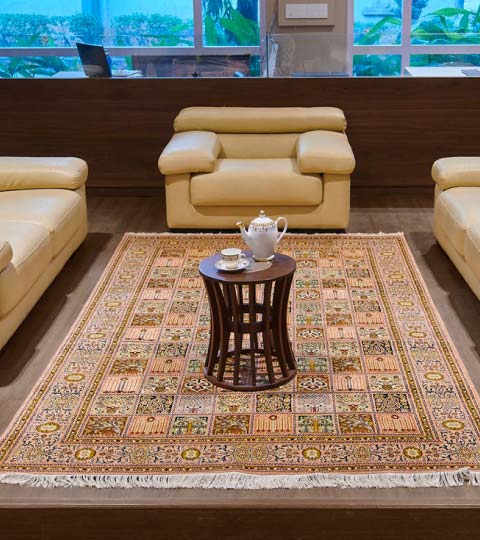 Need a carpet
wash?
The benefits of using our specialist cleaning system over a drycleaning company that clean rugs and carpets in the home are many. Firstly, and most importantly, the steps we take to remove hard and ingrained dirt and dust before cleaning is actually the most important step in the rug cleaning process and is completely overlooked by most. Without proper dusting the best that can be achieved is a surface wash.
Without removing this, the rug is not truly clean and the lasting benefits to its lifespan are not gained. Also, if the dust and dirt are not removed prior to washing, the rug can often look dirty again very quickly.
Click here to see our professional carpet washing process step by step
Click here to send your Carpet Washing/Restoration inquiry online.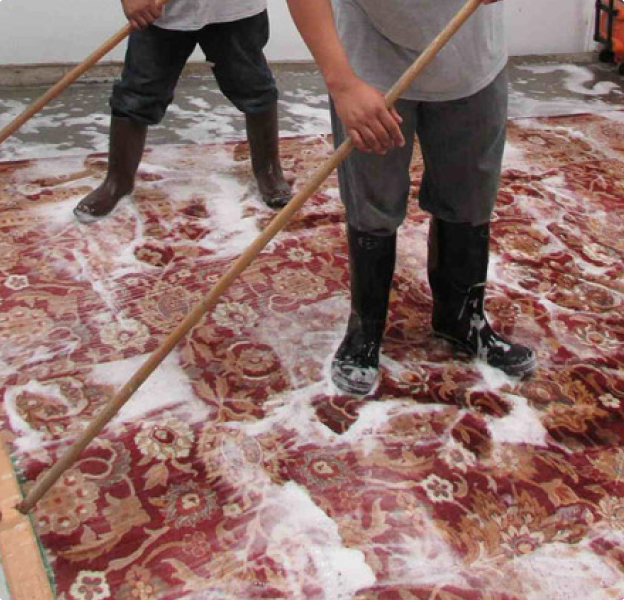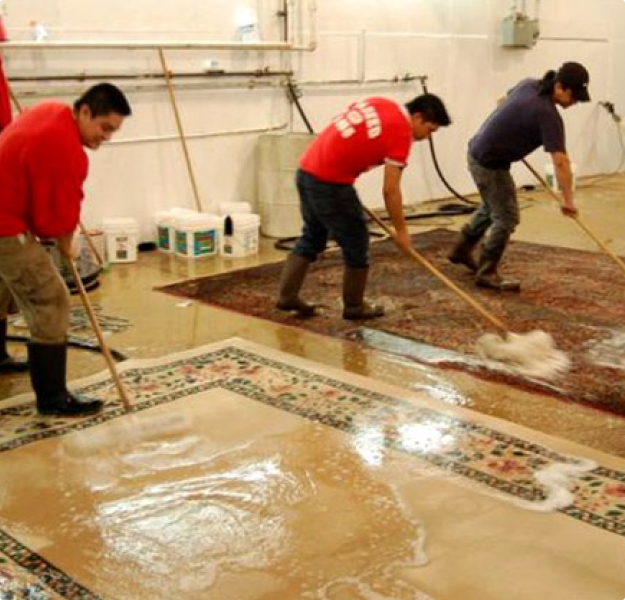 Our
facilities


for washing

carpets.

We repair carpets professionally with perfection. The repair and restoration of carpets is truly one of our greatest passions.
Consultation
Dust Removal
Spot-cleaning
Shampoo & cleaning
Extraction
Drying
Hand Finishing
Contact US